Accelerated Mobile Pages is an initiative of Google and Twitter to design extremely fast mobile pages. So, what magic does AMP do to speed up the loading process of the page? A normal HTML page is stripped down to the elements that help in the super-fast loading of the page. All in all, it eliminates the elements in HTML, CSS, and JavaScript that are responsible for the 'Lazy Loading' of the page.
Moreover, AMP already prepares the layout of the page and hence the basic structure of the page is already there before you see anything on the page.
The cherry on top is the design with heavy caching. This enables Google to host your content and hence there is no fetching of content. And as with most of the Google initiatives, it's open source. Similar technologies already prevalent in the web world are Facebook Instant Articles and Apple News.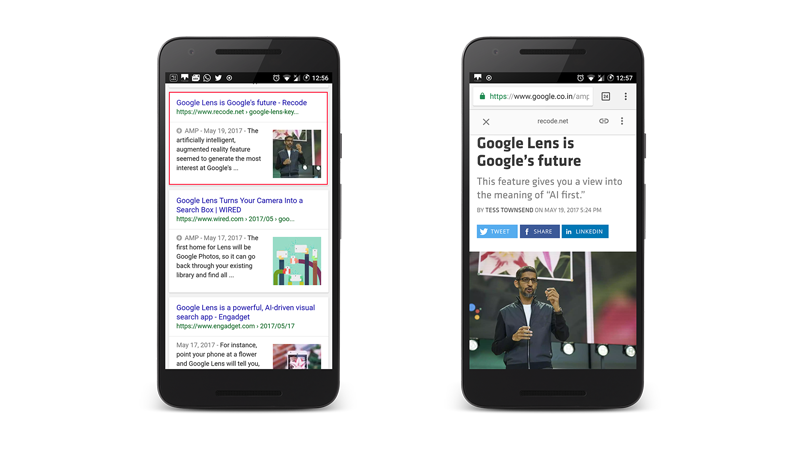 Have you ever got stuck with a page that goes on loading and loading? Or a website where some content gets loaded and then out of the blue you get to some other part of the page and then other. Well, with AMP, you won't have this kind of experience now on.
AMP on ampproject.org