Photos and videos have become an inseparable part of one's life. We tend to click every memory and share it with our loved ones. And Google Photos is a one-stop solution for all the photo storing and sharing needs. Read the key features of Google Photos here. Today, we are going to discuss yet another interesting feature that Google Photos has recently launched. And that is the automatic sharing of photos using the suggested sharing feature launched during Google I/O 2017. It is now possible to share photos quickly by suggested sharing in Google Photos, you just need to do a few settings and Google does the rest for you.
Share photos quickly by Suggested Sharing
You can find everything that comes under suggested sharing in the Sharing tab. I am listing everything that you need to know about suggested sharing.
You can view every sharing activity here like the photos and videos that you sent or received.
Suggestion for sharing photos based on your previous shares and whose photos they are.
Identify an event or trip and make a list of recipients who might be interested in seeing these photos.
Google will recognize your friends and family in the photos and if they are using Google Photos, then it will notify them to add photos to the album.
Share an entire library or every click that you've made with someone special.
A person can also choose to save all photos or photos of a particular person that are shared on Google Photos.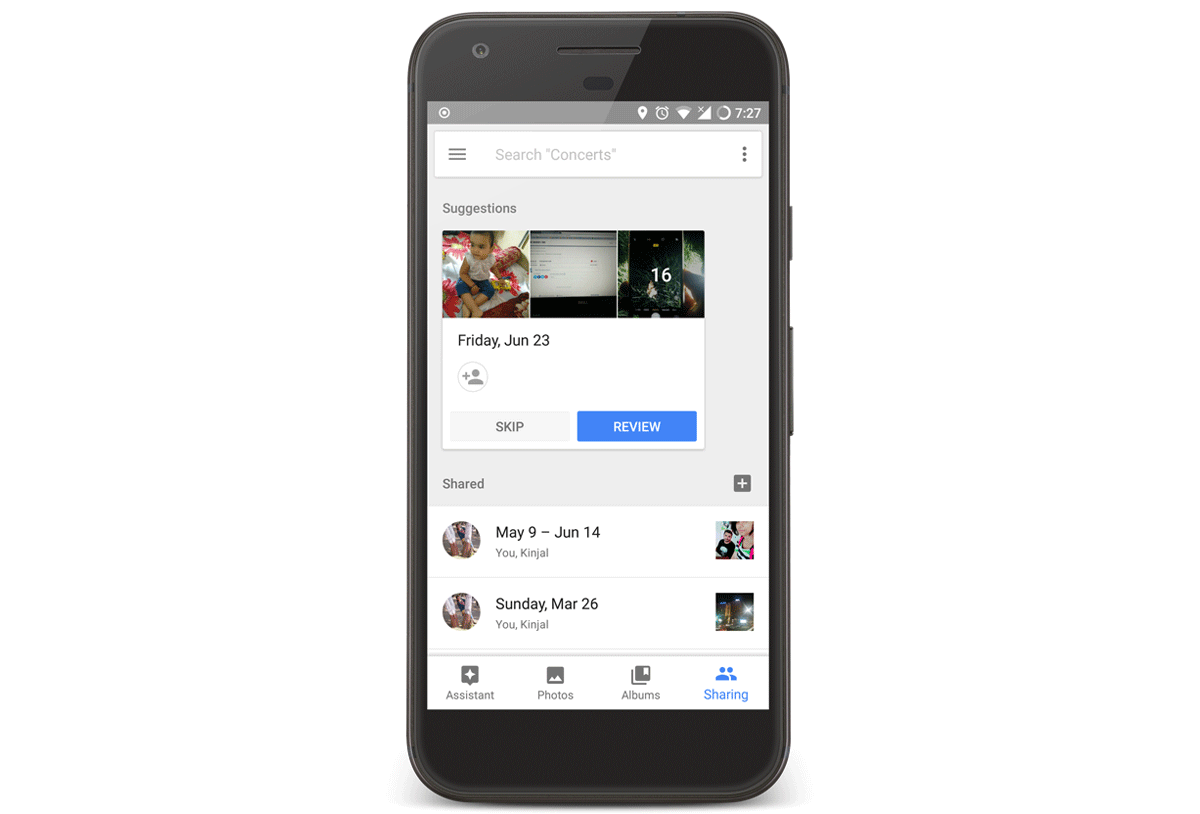 Personalized Suggestions
We have certain habits when we share our photos. There is a person with whom we share everything. Some get the photos of which they are a part of. Google uses its knowledge base and machine learning to observe the pattern and make a list of suggested recipients for a particular group of photos. You can always review and change them. This saves tons of time in reviewing photos and selecting the people you want to share them with.
Shared Libraries
A person can choose to share all his photos with another person, his love, his bestie or anyone. He can also set a date so that the photos clicked on and after that date will be shared. For example, you can share all the photos of your college from Day 1 with your college friend. He might not be interested in receiving photos prior to that. Apart from this, you can also select the person whose photos will be shared.
You need to enter the person's email address with whom you want to share your photo libraries. Once, the person accepts the invitation, he or she will get every photo automatically based on the criteria that you've set. You don't need to go and select every photo and then share it with him/ her.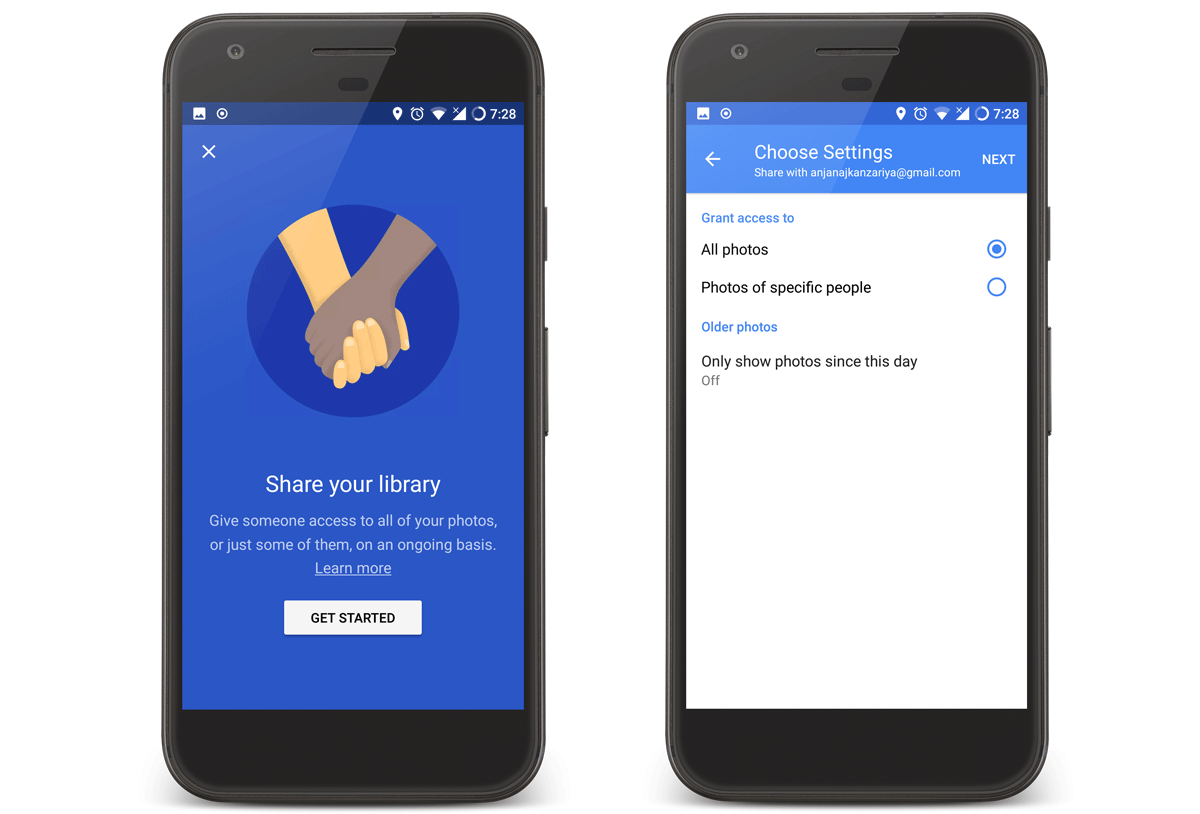 Saving Photos automatically
A person can choose to save all the photos shared or photos of a particular person. Once he has set the criteria, all the photos or the photos of a particular person say himself and his girlfriend will be saved automatically to his Google Photos.
Your best friend doesn't use Google Photos, no worries!
Every Google Photo can be shared with anyone on this planet. You just need to enter the email address or phone number of that person. Of course, the person ought to have a smart phone or an email address to access these photos.
No asking for photos clicked at the events or party
Nowadays, people don't say Goodbye after a party or get together, they say "send all the photos" or "don't forget to share the photos." And then begins the tedious process of every person in the group selecting all the photos of the event and sending it to the entire group. With Google Photos, this is a thing of the past now. All you have to do is add the photos to the album. All your photos for that particular event will now be at a single and easily accessible place.
So, just forget about the worries of sharing the photos as you click. Just set up your Google Photos with what you want to share and with whom. And just go on clicking the photos. Live your moments and leave the sharing part to Google. Enjoy!